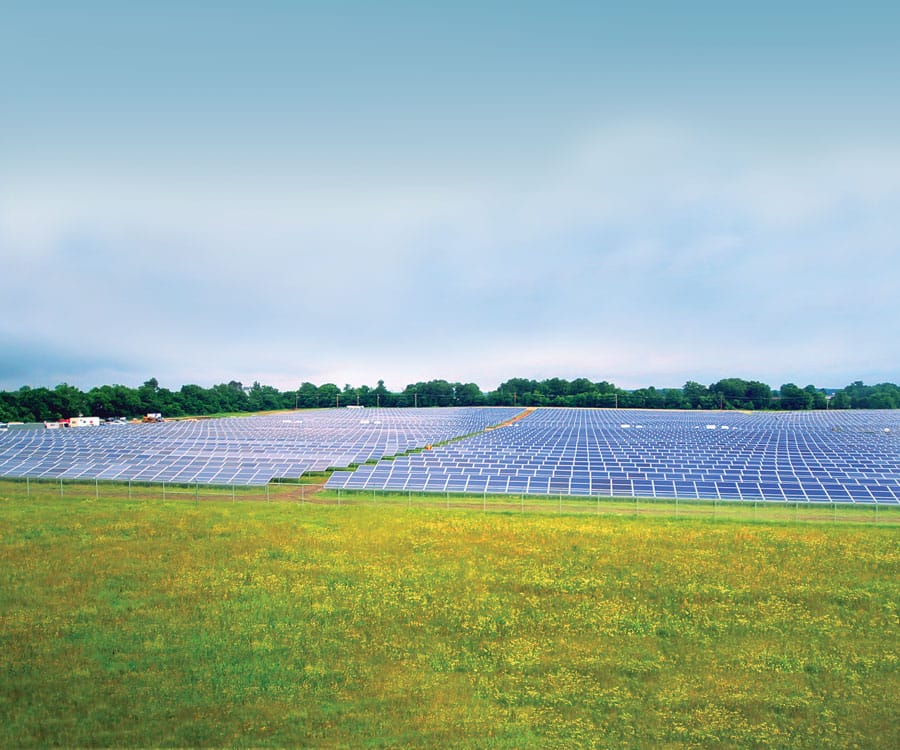 City Utilities Solar Farm
Missouri's biggest solar farm is right here in 417-land, and soon City Utilities will allow customers to use the energy it produces to power their homes.
This 40-acre City Utilities solar farm is the largest solar farm in Missouri to date. It is located between Springfield and Strafford.
Exciting things are happening for Springfield's City Utilities. This month marks the ribbon cutting for CU Solar Farm, the largest solar farm in Missouri to date. Located on the northwest corner of Farm Roads 112 and 209 between Springfield and Strafford, the 40-acre farm is home to about 22,000 6-foot by 3-foot solar panels. The 4.95 megawatt system is expected to produce enough energy in one year to power about 902 homes.
City Utilities contracted the farm with Strata Solar, LLC out of North Carolina and developed it with Solexus Development out of St. Louis. Strata Solar owns the farm and is responsible for its construction, operation and maintenance. Starting in the farm's seventh year—and each subsequent year after—City Utilities will have the option to purchase the farm. Currently, City Utilities is contracted to purchase all of the energy produced at the farm—and the contract has a flat price per kilowatt hour for 25 years, making it an attractive partnership. "The cost of solar has come down tremendously in the past couple of years," says Cara Shaefer, director of energy services and renewables at City Utilities.
Through City Utilities' Community Solar Program, the company is planning to allow customers to have the option of buying the solar energy at a locked-in rate for 20 years. Details on the Community Solar Program were not available at press time but should be soon; check back at cityutilities.net for updates.
"If our community solar program is fully subscribed within the first year of offering it, we'd look into building another solar farm somewhere in the Springfield area," Shaefer says.
To show a size comparison to the solar farm, this red line outlines a 40-acre area of Springfield that includes Missouri State University's JQH Arena, Hammons Student Center, parking lots and Greenwood Laboratory School.
More
City Utilities is working on the Communty Solar Program that will allow residents to buy the renewable energy from the solar farm to offset their usage. Information on the program will be available soon, so check cityutilities.net for details.
In the meantime, you can help City Utilities celebrate the project at the CU Solar Farm Dedication on Friday, August 8 at 10 a.m.