Operations that go far beyond the necessities
We don't just respond to outages—we catch them before they happen and leverage your site data to continually maximize output.
24/7 Remote Operations Center
We control hundreds of sites from one secure room, with the singular goal of maximizing their uptime. With data from the ROC, we've learned the secrets to designing and building projects that truly perform.
Deep performance analytics
Our dedicated analytics team goes beyond uptime to discover how to maximize energy production and reduce degradation over time. They're the modeling experts who make our performance projects so stunningly accurate.
Proactive problem prevention
Responding quickly to problems is table stakes—we'd rather prevent them. That's why we invest in things like our drone inspection program, which uses infrared imaging to examine panels for problems the eye can't see.
98%
Portfolio availability has exceeded 98% since 2017, over 99% in 2021
.50 TRIR
(Over 1 year without a recordable incident) US Average TRIR is 3.1
One expert guide for your clean energy journey
We own and optimize the entire value chain so every project can be a smooth, profitable ride.
Keep your assets performing at their peak for decades
We look for underlying causes
We don't just fix outages. In our weekly outage report, we investigate what caused them and how they could have been prevented.
We assess DC like no one else
Uniquely assess the DC production on the panel and string level.
We track the trackers
Panels track the sun, but they're not always perfect. We measure their accuracy so we can correct them before performance suffers.
We make turnovers seamless
When our operations crews switch over, detailed turnover sheets tell the new crew about all the issues they need to know about, including how to fix them if they happen again.
We watch our panels like a hawk
Our annual infrared drone inspections show us exactly how much our panels degrade each year, so we can perfect our forecasting models.
We base our expectations in reality
Our expected energy model is based on physics, not just past data, so you can see clearly whether the project is meeting production and financial expectations.
Case Studies
Proven Expertise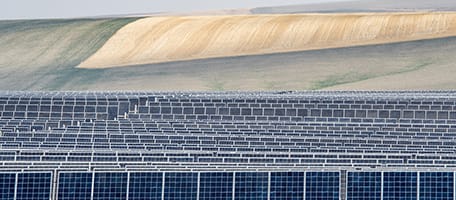 Adams County, Washington
First solar farm in Washington State
View case study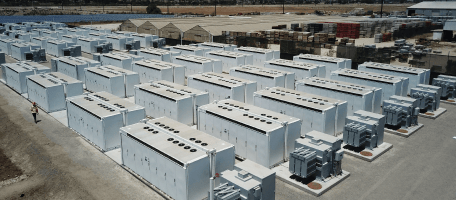 Ventura energy storage, Oxnard, CA
Landmark storage project with groundswell of community support
View case study
Everything has gone exactly according to plan, just the way Strata proposed it.
Larry Lawrence, Landowner