Environmental-justice activists in California fight off a new gas plant, get a giant Tesla battery instead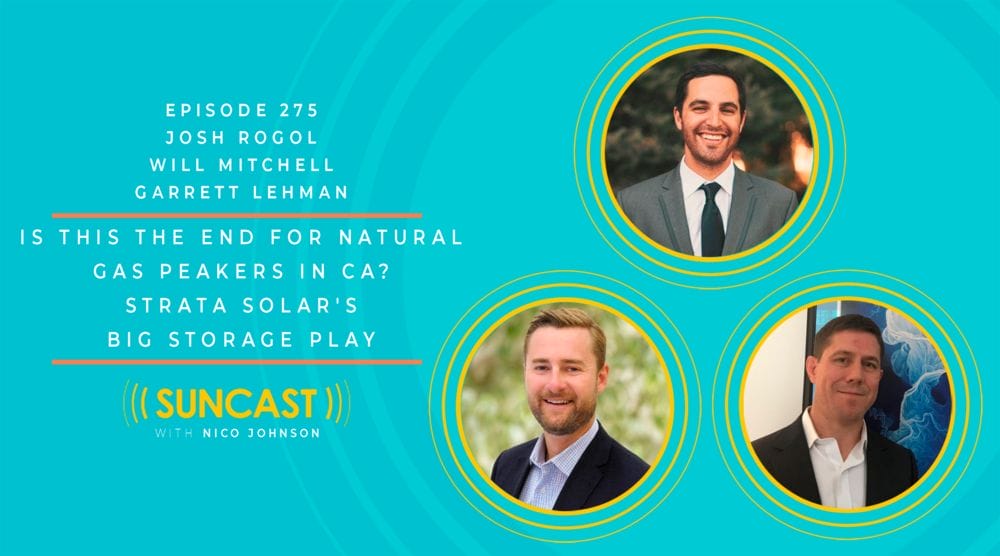 Is This The End For Natural Gas Peakers In CA? Strata Solar's Big Storage Play
Is This The End For Natural Gas Peakers In CA? Strata Solar's Big Storage Play
by Nico Johnson
This podcast explores what it looks like to develop a Solar + Storage project at scale.
As we enter into the Solar+ Decade, storage is increasingly becoming an area of expertise for the industry's leading EPCs and Development firms. Those of you familiar with Strata Solar won't need an introduction to this North Carolina based EPC that has quietly dominated the Southeast markets for a decade.
One of our LATAM Market Solar Warriors, Josh Rogol, joined Strata Solar to run their Energy Storage division. Today, he along with his colleagues Will Mitchell and Garrett Lehman, are going to help us understand the development of a truly remarkable achievement from this company: the 400 MWh Battery Energy Storage System recently approved for construction in Ventura, California.
Strata Clean Energy
Listen to the podcast HERE